Fleshed Out A Body Horror Collection
By Rob Ulitski
Horror Short Story Collection
A hair-obsessed serial killer…
A flesh-eating motorway pileup…
A grotesque holiday illness…
Forget what you think you know about the human body. In Rob Ulitski's debut short story collection, get ready for a thrilling, gut-churning ride through death, disease and destruction.
Boasting thirteen unique stories and a whole host of brutal bodily afflictions, "Fleshed Out" explores the fragility of flesh and blood, and the gruesome ways our bodies can twist, contort and transform into our worst nightmares.
Release Date: October 14
Well..
I wasn't prepared for this book. It was a bit out of my comfort zone. I can easily read horror. It's not a big deal for me. I love scary movies (although most are boring) and reading scary books is one of my favorite rainy day past times.
So I did what I always do with a book review. I grabbed a drink, put my cell on silent and relaxed for a night of reading… then the first sentence happened.
"Natalia was soaked through with blood, fresh tangles of hair dangling from her puckered lips."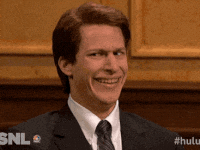 I was so uncomfy reading this book. The first story was a helluva gross, creepy ride and they only got more creepy and uncomfortable from there. I'm not usually one for this much gore – so it was a bit of a.. cringey (but in a "this is gross" way, not a "that's embarrassing" way) journey throughout the book. The book itself was well written – and definitely interesting.
STORYLINE
Well… this is a book of short stories, so it's hard to comment on just one storyline. However, each story was definitely unique. A lot of the times when reading books of short stories they start to blend together – I think that creating a book of shorts can be quite an undertaking, but Mr. Ulitski did a great job. Each story is so different, and even though I can still hear his writers voice in each story, each one was still distinctive.
WORLDBUILDING
The worldbuilding was definitely one of the most intriguing, descriptive parts of the book. The Author did a great job creating the perfect creepy scenarios, making me feel uneasy and grossed out quite easily. For a horror – this is exactly what you want. You want to keep that general sense of unease throughout the book. It's what makes a book stick with you – and this is one that I'll remember for a long time.
"The reception had a cracked green and white colour scheme, with a few rows of peeling pleather chairs, a faded wooden desk, and gutted light fixtures. Glass and litter were scattered across the floor displaced by each shuffle of the explorers' feet."
CHARACTERS
Well written, disturbing characters with a myriad of their own problems. Some are natural villain's, killing and … doing villainous things to their victims. Others have already been through tough times, and have to deal with even worse times. (like Helena.. that poor woman). Each character is well written and fits into the story well.
FINAL THOUGHTS
Well.. this was a hard book for me to get through, because I don't do gore well… at all. However, if you don't mind the gore – this is a well written collection of horror stories that are sure to stay with you for awhile, freaking you out when you aren't expecting it. Please keep in mind there are some TW scenes (I'll list them at the end) and it definitely isn't for the faint of heart (like myself)
Thank you so much to the Author Rob Ulitski for reaching out and providing me with a copy of the book so I could read and review it.
Fleshed Out will be available to purchase on October 14th – in just about a month. (For more info, visit the Authors website at: https://www.robwriteshorror.com .If you are looking for something spooky for Halloween, I definitely recommend picking this up.. just maybe don't eat while you are reading it.
TRIGGER / CONTENT TAGS (from the Author)
Blood
Violence
Car Accident ('Carnage' only)
Murder
Torture ('Circles' only)
Sexual Content – Moderate
Abusive relationship
Bones
Decapitation / limb amputation (as part of stories, not the focus)
Fire
Needles
Suicide (in an abstract way)
Self-harm (in an abstract way)
Knife crime ('Fused' only)
Animal Death (NO animal abuse or torture / emotional deaths.)
4/5 stars logically
3/5 stars personally (I'm feeling a lot of emotions, and most of them are nauseous)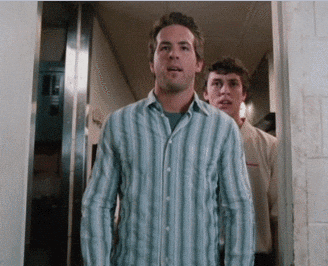 I'm gonna go read something lighthearted for awhile. Until next time!